Why did you want to know when Jumia black Friday is starting?
Hold on! Let me guess:
You want the best deal during Jumia Black Friday!
You are getting it right here.
But did you know:
Reading about the exact day when Jumia Black Friday will kick off shouldn't be your only goal?
Now, you are thinking, what am I talking about?
Let me clarify it: You need to be fully prepared for that day and get the best deal.
How?
That's where I am heading! You will find out as you read on.
But, here is the answer to the question, when is Jumia black friday, below.
When is Jumia Black Friday Starting?
The Christmas season is almost here.
You are hell-bent on enjoying discounted prices on your orders.
You are covered.
Jumia Black Friday gives you that legal opportunity to make your dream come fulfilled!
In November, every Friday, Jumia handpicked the day as the Black Friday day.
And it often begins from November 8th through 29th.
During this period, you will shop through millions of products and items at excellent prices.
Also, Jumia promises a lot of deals coupled with massive discounts.
These range from daily flash sales and treasure hunts.
It also includes several other hot deals that come with irresistible prices.
Free delivery is available for some goods that are shopped on black Fridays.
However, it is dependent on using JumiaPay.
For instance, free delivery will be available for shoppers from 9 am-10 am only.
And this will be between Monday and Friday on the app.
Locations slated for free delivery are Lagos, Abeokuta, Ibadan, PHC, and Abuja.
Additionally, you can enjoy free shipping to Lagos, Ibadan, and Abuja if you are on Jumia Prime.
There is a Treasure Hunt event.
It is an event where an item with up to 99% discount will be hidden in a category.
Only the fastest and the luckiest person to find this product can go home with it.
Participating in the treasure Hunt can only be successful via the official Jumia App.
Many like you who asked when is Jumia Black Friday often think it is not real and authentic.
The pleasant truth is, it is!
Therefore, be confident that all deals on Jumia Black Friday day have:
The best price
They are verified
What should you do if you find an item on the list that is too good to be true?
Don't delay; head on to make your purchase, and don't doubt it!
Also Read How to track Jumia Order and 7 Vital Questions to ask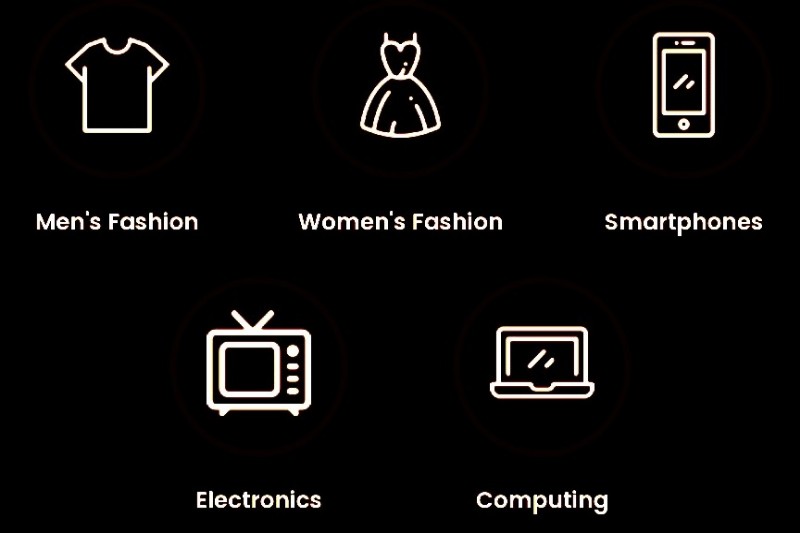 How to Make the Best out of Jumia Black Friday
Jumia website is user-friendly, easy to navigate.
When you want to use the website for selecting the desired item, it's seamless.
Nevertheless, before the actual date, please familiarize yourself with the website.
Understand its navigation and everything that can hinder your experience.
It isn't a crime if you are trying to shop for an item for now to obtain a firsthand experience.
If you do, you can be guaranteed swift navigation.
And you might even end up with the item hidden for the 2021 Jumia Black Friday Deals.
I know you want to hear about express shipping.
Yeah, I won't withhold that from you.
Express shipping is entirely available for every Jumia express product with an actual deadline.
When is Jumia Black Friday for 2021?
How do I answer this question when Jumia hasn't released an official statement?
I'm kidding!
This is it: This year, Jumia Black Friday will be held from November 5th until the 31th.
This means you can expect significant deals on Friday 12th, 19th, 20th, and 26th.
We are humans, and we tend to forget things.
As a result, what I'll suggest you do is follow Jumia on their social media platform.
You can do that on Facebook, Twitter, Instagram, Tiktok, and other social media channels.
Why should you do this?
Jumia and a host of other e-commerce companies use these channels to inform consumers about upcoming sales.
As long as you are following them, you will always be informed.
Does this approach seem reasonable?
In Nigeria alone, there are more than 7 million active users on Instagram.
For Facebook, it hosts more than 20 billion users.
Where do you think they can get messages transmitted easily, reaching a broad audience?
We all know where the answer lies!
Many consumers and potential consumers can only be reached on social media.
They are easier to track and efficiently optimized.
In fact, as a growing firm, I also run all my ads on Facebook.
Likely, you came in contact with this article on Facebook.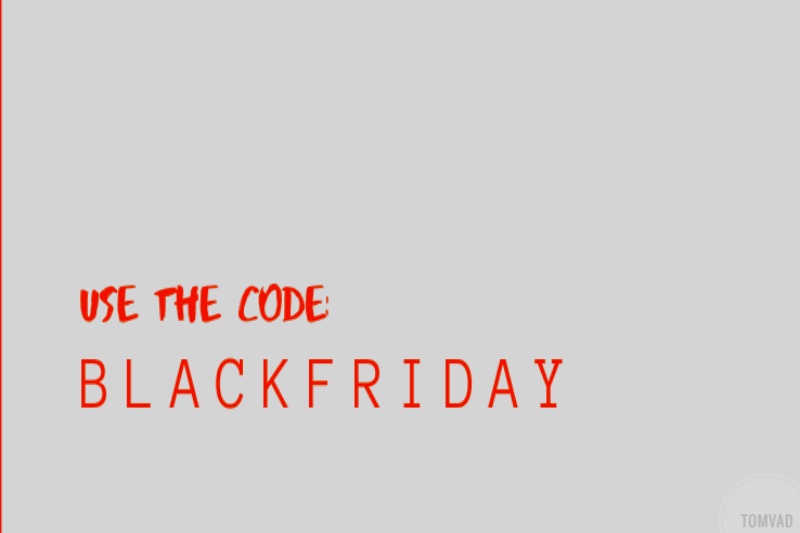 Preparing for Jumia Black Friday
1. Sign up for Newsletter
You don't have to keep staring at your calendar.
To get prepared for the Jumia black Friday, sign-up for their newsletter.
This channel is often the first spot where hot deals are sent to consumers.
For Jumia Black Friday, the deals for a particular day will be sent to their consumers.
Some have maintained that Jumia only sends exclusive deals to their subscribers.
This way, they have the edge over the buyers on making the best buying decision.
Also Read How to Shop Safely During Coronavirus: 6 Safety Tips
2. Get the Jumia App Downloaded
The majority of promos sent out to consumers are strictly restricted to app users.
As indicated earlier, treasure hunt sales aren't eligible for shoppers navigating the website.
It is only meant for app users.
Would you want to wait a long time for this period and then miss out on these incredible deals?
Why don't you download the app now and familiarize yourself with it?
You already know that you can get it downloaded on the Play Store or Apple store.
3. Follow on Social Media
Jumia is active on Instagram, Twitter, and Facebook.
Apart from getting the latest update from them, you can also report issues.
The account isn't for advertisement alone.
You can also receive information on the newest deals.
More to it, they host regular giveaways. Stunned?
If you are a follower, you can be sure to win gifts, vouchers, and tickets during these events.
Why Should You Shop on Black Friday?
The answer to this question might seem pretty more straightforward for you.
But what if what you know isn't sufficient or even not the whole truth?
Yes! That's a challenge!
How would you react if you find 80% off and 99% off on an item?
Will you be moved to buy that item? Why?
You think that will save you a great deal of money.
If you have to resell the item even when you have reasonably used it, you can still sell it at a price higher than the initial price.
Is that all?
You save money you'd have spent to invest or make another purchase.
That's Phase One.
Here's the Second Phase:
I'm not too fond of delivery fees, even though I am aware that I can't escape it.
So, during black Fridays, expenses you'd have made on deliveries is eradicated.
What a blessing! Did I hear you say you don't want to miss out?
That's the spirit. We meet on the treasure hunt day, not in the market, though.
This is how to be cautious during Jumia Black Fridays:
When we find ridiculous discounts on items, we often go on a shopping spree.
This spree shopping is further motivated when you have a payment-made easy platform.
What can you do?
1. Have a Reasonable Budget
A budget reveals an individual's planning strength.
It gives you an idea of how much you are willing to spend.
Helping you target your spending on what's necessary for you to purchase.
2. Postpone Your Purchase
Why not delay that item of yours.
Black Friday is coming, and you can buy expensive and quality items at a cheaper rate.
What is a better way to minimize costs?
What to Expect on Jumia Black Friday 2021
If you've asked, when is Jumia Black Friday starting this year, know this:
You must have reasonable expectations.
Jumia certainly promises to give you the best selection of items and products at the best price.
This year's event isn't just about discounts for consumers and coupon codes.
Shoppers can also participate in some activities and win exciting prizes.
Shopping vouchers will be made available to be won on a daily and weekly basis.
Also, treasure hunts aren't going to be excluded from this year's event.
Lastly, you have exposures to flash sales.
What's flash sales?
Flash sales are events where a selected number of items are displayed at discounted rates.
Take, for instance, Redmi Note 9 is currently sold for N95,000.
During flash sales, this item could be up for sale for around N47,500.
That's exactly 50% off the original price.
But only 20 Redmi Note 9 will be available for purchase.
Once the 20 items have been sold out, that's all!
For treasure hunt, its level of fun is different from flash sales.
Here, Jumia will engage their consumers and give them discounted goods.
Hidden in a strategic location on the website, consumers are offered clues on where to find them.
For instance, they would indicate that A laptop is hidden in the home appliance category.
You need to dig deeper.
For treasure hunt items, only one item is often available.
And it is often a 90% discount. You can't beat that elsewhere.
It's more like a gift item.
Jumia Black Friday History: A Brief Look Into the Past
You have read so far that it will motivate you to save up and wait for the ground day.
However, can a sneak peek into the past motivate you even further?
We both agree that it can. So, let's run through events from 2016-2018.
These are useful data for drawing sufficient conclusions.
Jumia Black Friday 2016 Sales
The Genesis of Jumia Black Friday starts on November 15th, 2016.
What happened within minutes?
All the big deals were sold off! Quite amazing.
Other sales, although small, were available for the next 12 days.
Each night, new deals are being unlocked.
Jumia Black Friday 2017 Sales
That year, it's the battle between two individuals.
Jumia is willing to up their game to a whole new level.
Whereas, consumers are anticipating and willing to take advantage of Black Friday to buy items with terrific deals.
Did their desire come to reality? Absolutely!
Jumia launched the event in 2017, and this time, it only lasted for 30 days.
Although the primary day for the big day was announced, and this was on November 24th.
Deals up for grabs included Samsung Galaxy s8 phone at N204,990, Iphone7 32GB at 179,990, and the Leagoo KIICAA Power at N19,900.
As expected, only those with the fastest fingers went home, claiming this hot deal.
Some had to wait on their toes, expecting other items to drop.
Jumia Black Friday 2018
Since it's becoming a festival and not like a one-time event, Jumia celebrated its sixth-anniversary sale this year.
They placed some products up for customers to buy at discounted prices.
Those who couldn't take advantage of these deals made the best out of the black Friday.
Some of the deals that were made available for shoppers on the 2018 black Friday were Nexus 4-Burner Gas cookers for N35,000 as against N50,500.
Also, the 100 Liters Chest Freezer was up for 62,630 as against N85,000.
Final Thoughts
One of the fun times to purchase items that you have fixed your eyes on is during Jumia black Fridays.
I hope you've found the answer to your question: When is Jumia Black Friday?
You will enjoy online shopping more if you save up now and get yourself the best deal.
If you are a student, that might fulfill your need to save money.