Do you worry about your expenses as a student? Your being here to read about the best money saving tips for students gives a clue.
Imagine this scenario: After an exciting holiday, you are set for resumption, but something bothers you. Often time, you hear talks on money saving tips, yet, your spending pattern is poor and not appealing. So, you ask, can I do better this semester?
While you were pondering on that, you got a call; it's your dad. He calls you in and tells you, "have this for your allowance!" Then, he adds, "I advise you to manage it well!" You thanked your dad, returning to your room, you knew reality has hit on you, and if those moments you spent racking your brain will be rewarding, you surely must master money saving tips. But where will you start?
Undeniably, this scenario isn't strange to you. Irrespective of your family status – either rich or poor, as a reasonable student, managing what you have would be one of your priorities.
Indeed, it can be challenging to save money and manage what you have as a student; I was once there. But trust me, it is obtainable. Well, with no delay, below are best money saving tips for students that will make you enjoy your semester the best way.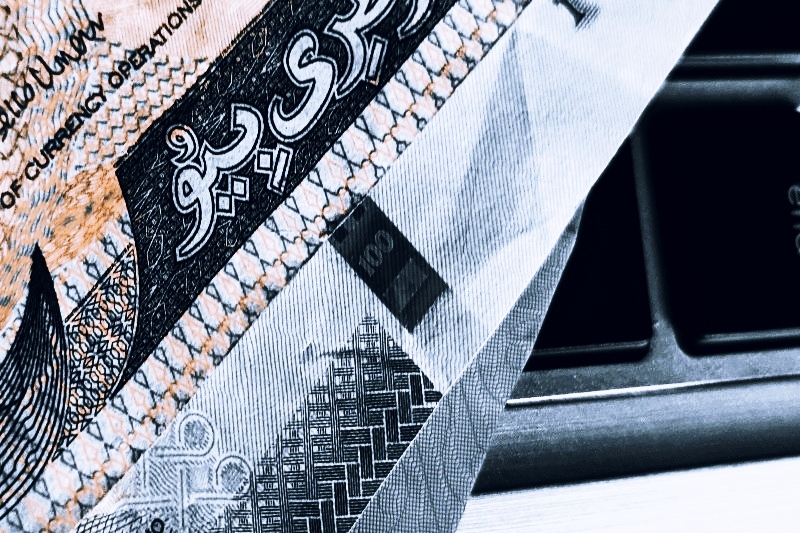 10 Best Money Saving Tips for Students
1. Design a Realistic Budget
Having a budget as a student is one of the best money saving tips for students. It helps you understand exactly where your expenses are going and what those expenses are. Making it accurate is vital. How would you accomplish that?
Quick Suggestions
First, identify all sources of income.
Then sum the amount you get either every month, weekly basis, or based on semesters.
Make a list of all you spend
Add asterisks to the ones that are important – expenses like transportation, food, utilities, and medicals are essential and must be added.
Strikeout the unimportant ones
Then write the new essential list in a new sheet.
If you get fund elsewhere, add it.
Then add other expenses on miscellaneous.
Note: Of course, your budget should not extend beyond what you get each semester. So after honestly designing a realistic budget, what's next? You have to work with the budget, but what will help you? The following nine best money saving tips for students will explain further.
2. Buy Only What You Need
Students are usually exposed to the latest gadgets, latest snacks, the latest wears, and many more. Thus, you might be tempted to purchase things that weren't featured in your budget. That means, as soon as you get to school, do these:
Quick Suggestions
Buy first; things featured on your budget
When heading to make the purchase, go with your list
Resist the urge to purchase items that weren't on your list, unless the price is insignificant
But, with this last point, what will make you make a sound judgment? That leads us to the next point.
3. Be Realistic With Your Miscellaneous
Your miscellaneous should cover expenses that aren't specific but are so important that you can't do without.
Advertisements
Quick Suggestions
Fix a price range that's not too small nor too big
Before you by anything that's not in your budget, be sure that it doesn't take beyond ⅖ of the price fixed for miscellaneous.
Be sure that the urge to buy isn't from peers, if that is it, don't do it.
During an occasional outing, don't leave home with any fee that's budgeted, only hold little and for good reasons keep your ATM card at home.
4. Stay Alert For Offers
Contrary to what some might hold, offers for students are an excellent way to manage money. Don't needlessly feel on top of the world and think you don't need them. The beauty of this, as one of the best saving tips for students, is that you might use the money saved from offers to purchase some other valuable items or save it. But what suggestions can you watch out for and how should you do it?
Quick Suggestions
Read thoroughly before you opt-in for any offer.
Make Use of Restaurants Coupon
Attend events that are only free of charge for students.
Stay relevant in the school websites, forums, or popular forums in your locality for free shows.
Before shopping online or offline check for coupons
Check for ride offers and take advantage of them.
Use Local Library to get free access to the internet, expensive books, and other materials.
Always walk with your ID card and watch for shops that offer discounts to students.
5. Prepare Your Food
You would agree that preparing one's meal saves money than eating out, and also, it helps you maintain good health. But in the face of plenty tasks in school – assignments, tests, and exams, it might not be easy to keep up. But these points will help.
Quick Suggestions
Keep a moderate daily to-do-list that includes cooking.
Buy enough foodstuff
Design Your Meal Schedule
If you don't like waking up early, prepare it a night before
Use leftovers from dinner to cover up for money meal
Prepare in large quantity any day you had a clue that you'd not be able to cook throughout the day
Have an excellent flask to keep food warm for launch or dinner
Learn new cooking skills.
6. Master a Strong Bargaining Power
Unlike online goods that have their fixed price, some offline products don't come with a fixed price. It is within the seller's jurisdiction to sell at a price they believe will be profitable. What a buyer needs is to have a strong bargaining power so that he or she won't be cheated. But how do you earn this?
Quick Suggestions
Before you head out for purchase, Google up the item to have an idea of the price range.
Ask from a friend what the price range could be?
When you get to the market, using the information you gathered, tell your price after the seller must have told you one.
If he or she insists, offer to walk away politely and look for another seller and repeat the same step.
Check the difference. If it's cheaper, buy, if it's higher, you could try another seller or return to the first seller.
7. Walk Small Distances
I've tried this a few times, and it has worked wonders, and that's why it's part of the best money saving tips for students that should be added to this list. Yes, you don't need to be a strong person before you can try that out. These are all you need.
Quick Suggestions
Rent an apartment closer to the campus if you weren't offered accommodation in the college
Any distance that could be completed between 5-7 minutes, walk it
Be time conscious so you won't have to leave home late. Since leaving home late will compel you to enter a taxi
If you are going with friends, suggest you walk in a group
If you have the strength, do it at least 3-4 times a week.
8. Use the Internet Decently
This point is especially needed in regions where data access is limited. Have you experienced that if you stay glued to the internet all day, you will surely find reasons to keep surfing? What does that mean? There is no boundary to the number of things you can explore on the internet! Thus, manage your time and data. The more you manage your data, the more you manage your money.
Quick Suggestions
Make sure your expenses on internet subscription is added to your budget
Set the realistic time you will need to visit the internet
Set your media download option to when needed and not automatically
Be selective in the videos you watch or stream on Facebook, twitter, and other social media networks.
Before you download videos, music, and others, ask from friends if they have it.
Set Data limits so you can keep watch on data consumption
Then, if need be, restrict some apps that consume a lot of data.
9. Purchase Only Quality Materials
When we have little, we are often tempted to go for quantity over quality. But in the real sense, the reverse should be the case. Invest in quality shoes, clothes, and wristwatches.
Quick Suggestions
Don't go for overpriced designers or products.
Ask from trusted friends where you can get quality materials at fair prices.
Maintain them, clean when appropriate, and follow manufacturers' guidelines.
10. Save Money if Possible
I know that as a student, one of the least things that will come to your mind is "savings" But do you know many are doing that? At least, when I was still in school, I saved money and bought my first smartphone. And that's why I'm including saving money as best money saving tips for students. Yes, what helped and what other things can you do?
Quick Suggestions
Think of a side income that wouldn't interfere with your academics.
Split money coming from these into two, one goes to your piggy bank, and the other augments your expenses, like gifting others and buying gadgets.
Send money you saved during free offers to piggy banks
Sell unused items and keep the money for something else.
Summary
Unfortunately, we don't always take note of our expenses until it dawned on us. Nevertheless, with these best money saving tips for students, you are now able to manage your money the right way. You can begin to apply this suggestion and see how people will be stunned at how financially disciplined you are. And above all, you will be happy at yourself that even with little you are doing quite well.