I already assume that you are among those responsible and diligent individuals who appreciate hygiene.
Before we go on, I'd love to start with a disclosure:
I have sometimes struggled to keep my kitchen clean.
But right now, I've won the battle, and that's why I'm delighted to unveil these tips.
So, you can trust these tips I'll be revealing on how to deep clean kitchen.
Firstly, I've done extensive research.
Secondly, I hope you remember what I said, "I've won the battle."
Therefore, you are getting a mixture of detailed research and personal experience.
Each point is in sequential order. Also, they come with tips.
So, I present to you the six tips on how to deep clean kitchen below:
Explaining the 6 Tips that Discussed How to Deep Clean Kitchen
1. Take Off Items
All items from your baking and cooking cupboards, refrigerator and freezer, storage cupboards, drawers, and other heavy appliances.
Then, place them on a table or countertop.
What to do
Clean the freezer, cupboards, and drawers with soapy water and a towel.
Start with the freezer and refrigerator first.
Hint: Use different soapy water for each. If you wouldn't mind, use this kitchen cleaner.
2. Clean All Items
As soon as you are done cleaning the freezer and others, switch on to the table and countertop.
This is where you have the items.
Start cleaning these items, this time, using a dry cloth.
Tips
Check labels before you clean so you can toss off expired items.
Use airtight containers to store flours and other cooking staples.
Clean items separately.
3. Keep it Minimal
Before you return your items to their rightful spot, ensure that the cupboards and drawers are dry first.
Also, take a look at those items and discard or gift items you no longer use.
Tips
Keep like items together.
Group items and keep frequently used items within reach.
Find a place to keep heavy ones – it could be inside the store or somewhere you choose.
Place cooking utensils (tongs, spoons, spatula, plates, etc.) alone on the counter or cabinet
If you don't have space for rarely used items, discard, dash, or sell.
4.Clean Other Appliances
It's not time to relax!
Other appliances like microwave, dishwasher, oven, stovetop, and small countertop appliances need to be cleaned!
Tips:
Wipe them down both inside and out
Refer to manufacturer's instructions to carry out self-cleaning
Polish any appliances that need to be polished
5. Clean Sinks and Countertop
You may have clutter on your countertop due to the items you excluded earlier.
Also, your sink might even be messy.
Tips
Use kitchen cleaner to get rid of dirt from the countertops
If you'd not mind, polish the countertops
6. Clean Floors
I'm certain that your freezer, cupboards, drawer, countertops, and sinks are now in good shape.
Finish it up with your floors.
Tips
First, sweep the entire floor
Take off movable furniture
Then, mop the floor using any effective floor cleaner, paying closer attention to sticky stains.
Yes, that's the phase one tip on how to deep clean kitchen!
But how do you ensure that your kitchen stays clean always?
So that you don't have to go through all the stress of deep cleaning all the time?
I've outlined those tips on how to keep kitchen clean while cooking below. They also come with pictorial illustrations.
Check Also, how to take care of your health during covid-19
How to Keep Kitchen Clean While Cooking
1. Clean First
Sometimes, on dropping the ingredients that I want to prepare in the kitchen, I immediately turn on the gas.
But I've learned that it isn't ideal.
Therefore, have the mindset that as you enter the kitchen, the first thing to do is to clean the kitchen.
Tips
Return things to their rightful place
Sweep the kitchen
Have the mindset to start work only when everywhere is clean
Start your cooking
Key Note
Starting with a clean kitchen will motivate you to keep the kitchen clean.
Specifically, after each use, because you will have less work.
If you are a mother and have kids, do these:
Tell your kids beforehand to keep the kitchen clean before your arrival.
Or, before you come to the kitchen to start cooking.
2. Clean While You Are Waiting
Do you know that every chef will always have some free time?
It's fine that I've added it to one of the tips on how to keep the kitchen clean as you cook.
How you utilize the free time is what I'm emphasizing.
What can you do?
Tips
When waiting for a pot of water to come to a boil or food to get cooked, clean.
Put off cooking utensils that you are done with, wash, and return to their original position.
Start washing if you have dirty dishes.
Clean up the spill immediately.
Hint
Don't stand around, don't go and sit back in the lounge watching a movie or pressing your phone.
If one of your kids is with you, let her do the little cleaning.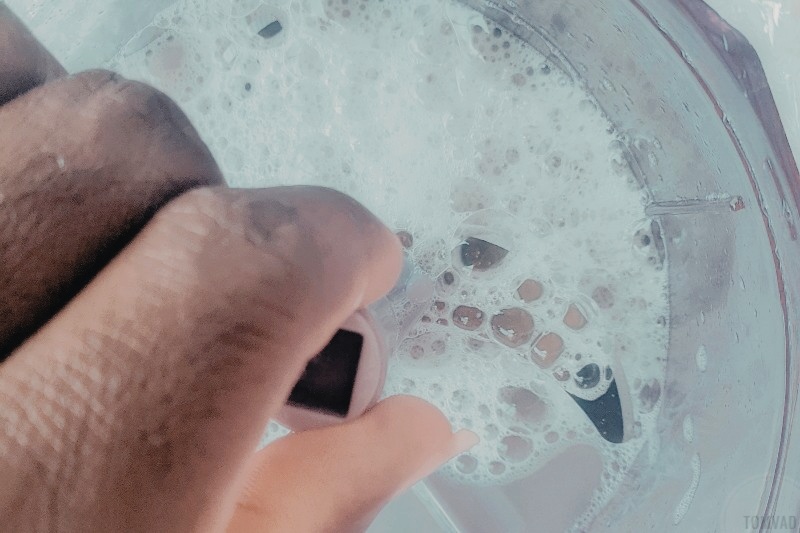 3. Clean as You go
Aside from used items like plates and utensils that you should wash as you go;
It is also an ideal move to return each appliance to its actual place.
So, do not leave things that aren't meant to be on your counter on the counter.
Tips
Only return when you know there wouldn't be a need for use.
Clean the cabinets so you will be able to return appliances to the cupboard.
While returning, be sure to place them back to their ideal place.
Hint
If you are attending too many duties, ask your husband (do it politely) or your kids to help you out.
Don't forget to make use of the word "please" if you want help.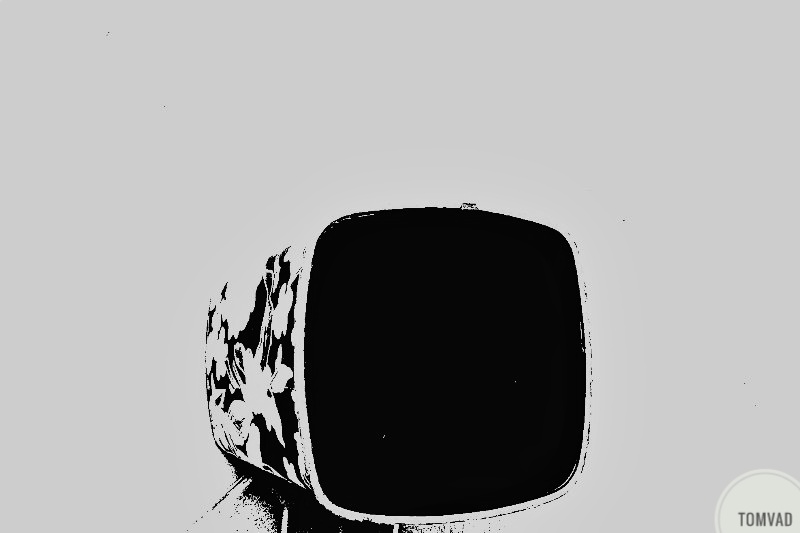 4. Invest in a Trash Bowl
It's not hygienic to leave thrash littered on the counter.
But when you don't have a Trash can, the floor and the cabinet might turn out to be one.
Thus leaving your kitchen unkempt.
Do the following:
Tips
Peel directly inside the bowl
Keep the thrash bowl on the cabinet as you cook
Wipe spill inside it
Dispose of as soon as it gets filled up
Note
A thrash bowl isn't the same as a dustbin.
The function of a thrash bowl is to collect fresh thrash, so you can collectively pour them inside the dustbin.
Of course, your house should have a dustbin outside the home.
5. Keep a Place For Everything
Do you know what this means?
It means that you should have tags for things.
Thus, you won't have to misplace things or move items away from their rightful place.
To attain simplicity, these are things that need to be done.
Tips
You can keep a plate for things that don't need refrigeration
Keep utensils on one end of the kitchen
Label each spot in the cupboard to keep each item
Hint
Teach this to your kids and everyone around you.
That will save you from yelling about how your kitchen is messed up. Lead by example!
Also Read on 10 Incredible Tips on How to be an Organized Person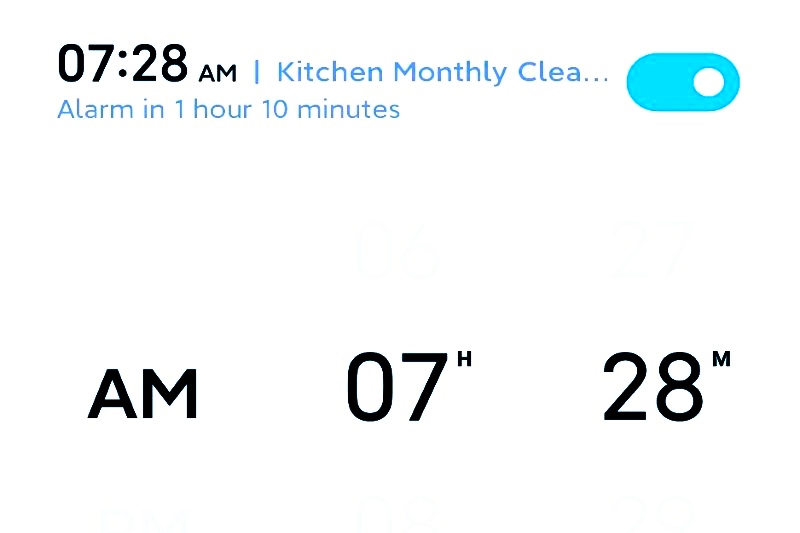 6. Set Time And Date for Cleaning
There is power in having a to-do-list; it helps you become an organized person.
However, you might consider not to add some to your list.
But for the sake of your family members, reading this schedule might gear them up to prioritize a clean kitchen.
What should you add to your list?
Tips
Wash plates and pots immediately after cooking and eating dinner so you can wake up to a clean kitchen.
Sweep the floor every morning and before you start cooking
Clean the burner quickly after cooking
Have set dates for more detailed cleaning- during weekends or at the end of the month.
Comprehensive cleaning could include washing of the windowpane, mopping the floor, the walls, and others.
Hint
If you have kids, don't hesitate to assign dishwashing duties and explain how it is done.
If you don't have, design a schedule that is flexible and fit for you.
Final Thoughts
If you apply these tips on how to deep clean kitchen, what do you think the result will be?
Happy cleaning!
I'm glad you've also learned how to keep kitchen clean while cooking too.
I'm pretty sure these tips will inspire you always to always keep your kitchen clean and neat.
They are easy to learn.
Moreover, if you have any tips you'd love to tell the world, feel free to use this comment section to reveal that.