For most parents, kids' breaks are often filled with drama and stress.
They undergo incessant shouts, yelling, and screaming.
But, I've got you something to replace them with.
However, these practical tips are far from rules or laws.
These holiday ideas will make your children enjoy their holiday to the brim.
You will enjoy the process, and your kids will undeniably enjoy it too.
Hey, before you start to learn, grab a glass cup of water and sip as you read on.
Believing you have done that, let's ride on!
8 Actions to Make Your Children Enjoy Their Holiday
1. Start With the kids
This is where the journey starts.
If you've not done this for a while, it might come to your kids like a surprise. So, be tactful.
The meeting isn't to drag them down; make it as relaxing as possible.
What is the purpose of the meeting?
Tips
Irrespective of their grades, don't criticize them. If there's anyone among your kids with poor performance, don't center your conversation on him or her.
If they did well, ask them to highlight what helped them and suggest what can help them do better.
Ask your kids what they think will make the holiday more fun.
Show them you care about their opinions, and add their suggestions to your list.
After addition and subtraction, read out what the holiday will feature.
So what should be on the list? That leads us to the second tip.
Hints
Buy fruits or snacks and allow them to eat as the conversation progresses.
Turn off the T.V, and if they own mobile devices, ask them to turn it off.
2. Do House Chores Together
You can make your children enjoy their holiday by teaching them the habit of attending to chores at their tender age during this time.
If they are teenagers, you can still add that to your family holiday.
During school hours, they might have been helping out.
But this time, they have the opportunity to do more. Chores they can help with include:
Tips
Dishwashing.
Car washing: If you have one.
Mopping and washing: Some parts of the house–toilets, and kitchen, especially
Assist in Cooking: You can start to teach them how to cook and how to make recipes.
Key Points
Assign duties according to their age.
You can assign duties while you are away and promise to check what they've done when you are back.
Commend little tasks; this will give them the drive to do more.
3. Take Them to Shopping Malls
This is also an excellent way to make your children enjoy their holiday.
There are high chance that your kids will list shopping as one of their holiday activities.
So, start here.
This will make them feel relaxed and wouldn't frown at some ideas that would come later on.
What plans do you need to perfect this?
Tips
In a bit to satisfy your kids, don't overspend. Go with a list, and stick to it. Resist the urge to buy anything that seems appealing.
After buying just what you needed, turn down further requests and let them know that's your budget.
Buy essential things that can enhance their thinking ability, understanding, and many more.
Buy fun gifts
Key Points
To have an idea of what they want, you can ask beforehand what a holiday gift should be like.
You will thrill them more if they can have this.
4. Teach Them
Kids appreciate it when their parents devote time to them to help them in their academic works.
You want to prepare them for the next session;
Your involvement will go a greater length.
But must you be a genius to render any assistance?
Definitely no! So how can you make that work?
Tips
Find Your Best Subject: It doesn't matter what the subject is; what matters is that you want to help them.
Prepare ahead: Fine, it takes time, but don't you think it's worth it? It does!
Help in Other Subjects: Their age plays a vital role here. If they are still in the primary section, you might even understand some subjects.
Key Points
Don't make this process seem like they are back in school.
Always prioritize "relaxed setting."
Each session shouldn't be more than 1 hour, so you don't get them bored.
Give assignments and mark them.
Don't just dump them somewhere.
Remember, all efforts invested will have rewards.
5. They Need Tutorials
Your routine might not let you teach during your kid's break.
But you can still make your children enjoy their holiday.
Enroll them in a nearby coaching center where quality is assured.
What are the things to consider?
Tips
Demand from the administration of the lesson center to know how their time works. Don't bombard your kids with the curriculum.
Make it in excess, and ruin the whole process. If you search well, you'd likely see the one that meets your criteria.
At the end of every week, commend their effort for cooperating with the family and the arrangement.
Ask if any of the subjects is giving them a tough time. If there is, assist them yourself, or meet the subject teacher.
Key Points
While discussing with the school's administrator, don't forget to be polite in your request.
There are chances that they might decide to create flexibility in their curriculum after listening to your concerns.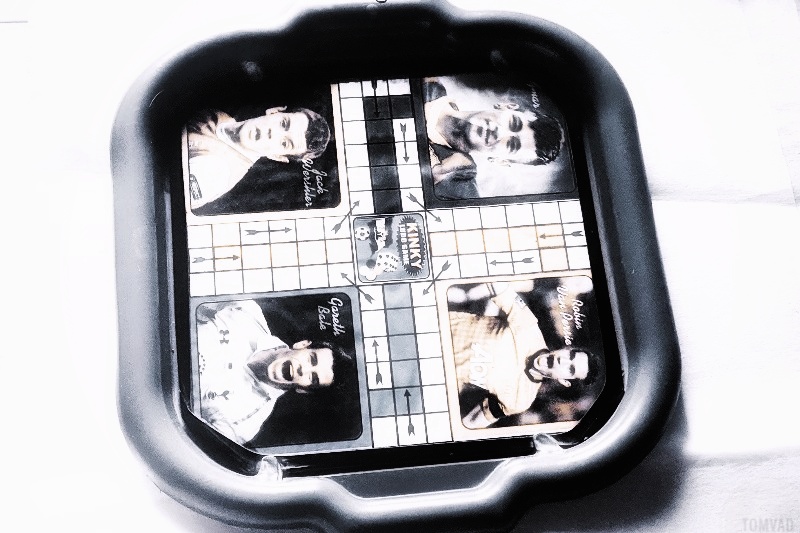 6. Play with Them
Likely, you've been doing this. So, intensify your effort this time.
Never underestimate this option as a way to make your children enjoy their holiday.
These are options you can include:
Tips
Play Games Together: Games like scrabble, Soccer, Ludo, and What. Video games like Soccer, car racing, and many others can be included.
Focus on the ones they like: Pay attention to the games they love best, and use that one as the basis. There's nothing wrong with teaching them the ones you love to enjoy.
Design a game yourself: Most games we now play are a result of someone's effort and thinking. Therefore, think of a game to play with them.
Screen-Free Evening: Peer at the wonders of creation. The skies in the night – the stars and moon. If you have the fund, get binoculars, and view into the distant sky.
Key Points
Playing games together is not for competition. It's for fun!
So, resist the urge to say words that can stir competition.
Command everyone's effort. Give a high five, and hug them.
7. Go for Outdoor Activities
Holiday for Children should not exclude this idea.
You can learn to widen out. Go beyond your house.
You don't have to be rich to do this.
All it requires is planning. Outdoor activities should go like this:
Tips
Think of tourist centers, museums, game reserves, zoos, and other centers of attraction that can improve their thinking ability.
Think of any family close to you who has kids too. Can you arrange it together and go together? You can strengthen bonds within families.
Key Points
Be sure that the family you are calling along is an exemplary one and holds a good moral standard.
Additionally, go with snacks, fruits, and healthy drinks.
8. Visit Friends And Family
At this point, you might all see it as a family holiday.
Regardless of what you call it or how you see it, you want an enjoyable holiday for your kids.
A few things to bring to mind are:
Tips
Plan ahead of time: Give a week's notice, and ask for the family's schedule too. So you don't affect their family schedule.
Think of something to Take Home: Okay, I'm not talking about stealing something. I'm talking about lessons to bring home.
Go with A meal: You can go with a light meal. I'm sure you'd not want to be a burden to them.
Take a Game Along: You can go with the desired game. You can ask to know which game the family will love you to play together.
Key Points
When you get back home, ask for lessons your kids learn from the visit.
Don't criticize the family, mostly if they did something you didn't like.
Commend the family and send a text or call to tell them you appreciate their willingness to host you.
Final Thoughts
You can make your children enjoy their holiday with these fantastic suggestions.
Incorporate this accordingly and see how amazing and intelligent your kids will be.
Also, some ideas in this article can be fixed on a family holiday.
Therefore, don't hesitate to add that.
Although there might still be times you might have to yell.
Adding these tips during this holiday will limit them and make you enjoy that season too.
Finally, be a friendly parent. Don't withhold discipline during this period.
Learn to commend and offer corrections.
Teach them good morals and long-lasting qualities.
By doing this, you are building them for the future.
Also, you will be improving their view of others, and increasing their interpersonal relationship skills.