Are you slow at processing information or instructions? Do you have a child with a slow processing speed? Well, I've got your back!
Slow learners and people with slow processing speed are productive and smart workers too. These qualities explain why a handful of jobs are open to them.
In this article, you will examine 30 exhaustive lists of the best jobs for adults with slow processing speed.
I've also listed ten celebrities with dyslexia and their professions, and a guide will also take you through tips on how slow learners and people with slow processing speed can search for their perfect job.
Conclusively, we have noteworthy tips for parents with kids with slow processing speed. 
List of Best Jobs for Adults with Slow Processing Speed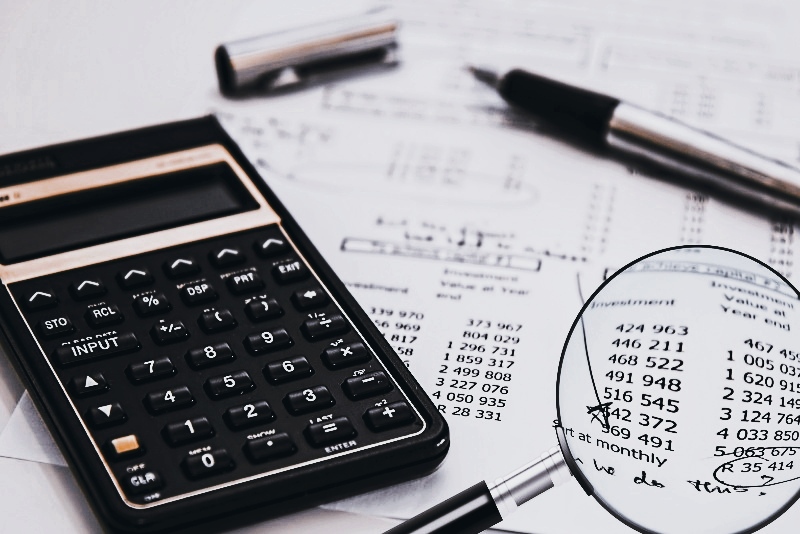 1. Auditor
An Auditor examines financial records for accuracy and that taxes are paid when due.
They are also needed in ensuring that the financial running of a firm runs efficiently and effectively.
This is great for adults who process information very slowly because it is a task that requires meticulousness.
They need to work carefully and, most importantly, slowly to give correct financial information.
Yes, this career is more about accuracy and not speed.
2. Therapists
One of the best careers for those with slow processing speed is being a therapist.
Therapists are professionals delighted in helping others deal with their problems.
It can also be a career goal for a child who has difficulty processing information faster.
They compassionately listen to people as they explain their problems and then intervene to offer a solution.
3. Filmmaker
Some adults with slow processing speed have an impressive ability to differentiate faces and objects from one another while also visualizing how these elements can be brought together into a single image.
Amazingly, they are also super good at processing a whole series of images.
Hence, this makes filmmaking a worthwhile road for these individuals.
If you have the skill and are passionate about it, explore it!
Related: 12 Hacks to Make a Daily Schedule for Yourself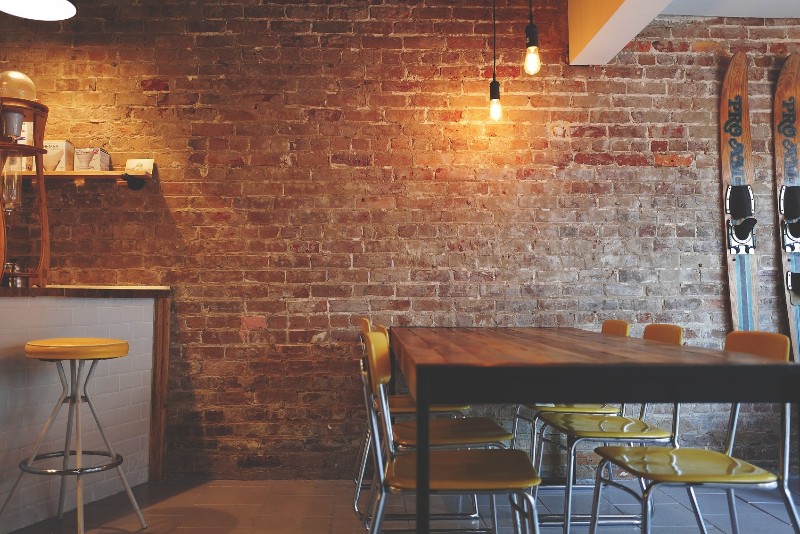 4. Restaurant Inspector
These individuals inspect restaurants and other public cooperation to ensure health and sanitation rules are followed and respected.
This job is great for adults and can also be a career goal for kids with slow processing speed.
Restaurant inspectors aren't concerned about the speed but are interested in the health of those in the apartment.
When doing their work, they diligently and thoroughly investigate every apartment to ensure compliance.
5. Counselor
Admittedly, growing up with a learning disability is quite challenging.
However, it's been noticed that those with this disability often develop a remarkable level of empathy.
And for that reason, the counseling niche will be a perfect place to explore their talents to the brim.
If you have the trait of comforting and advising others by being genuinely caring and understanding, this might be your calling.
Your sub-niche could be rehabilitation counselors, school counselors, or addiction and mental health counselors.
Also Read: Understanding Slow Processing Speed In Adults
6. Correspondents or Broadcast News Anchors
Most folks with slow processing speed have unique talents like public speaking that come naturally to them.
These investigating careers require standing in front of an audience or, in some cases, a camera.
If public speaking comes naturally to you as a slow learner, here's a job to give a shot!
It is also a fascinating niche since you will always be at the forefront of reporting what happens in your community and worldwide.
7. Art Restorations
This career repairs and conserves various decayed or damaged art forms like drawings, paintings, and sculptures.
This job is fitting for adults who love Arts. If your child with learning difficulty loves art from the onset, you might want him to explore this niche.
This is because art restoration is a time and labor-intensive career that requires dedication and attention to detail.
No, it doesn't require speed. Most jaw-dropping art restoration works take considerable time to be completed.
8. Nursing Assistant
I know quite a few adults with slow processing speed that are doing well in this niche.
It is one of the niches that allow you to explore your empathetic nature.
Also, offering basic care to medical patients within nursing facilities is a gratifying job.
The task required of you is simple. Feed, move, dress, and groom patients!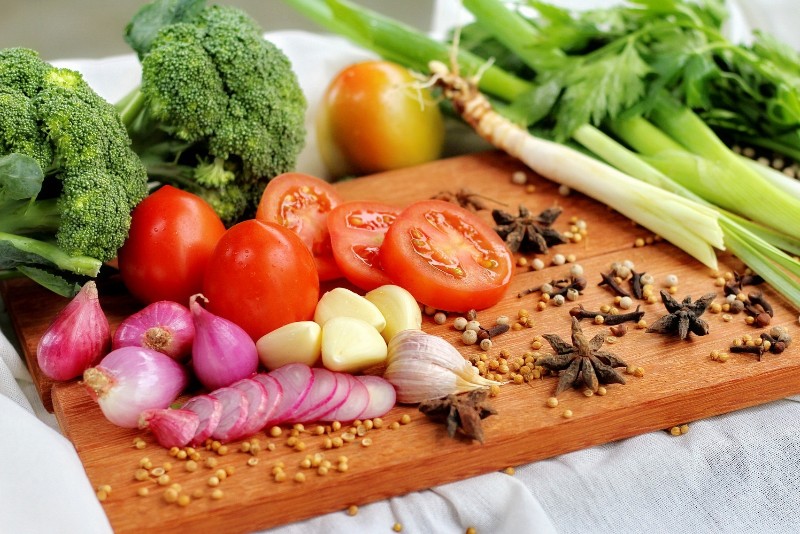 9. Culinary Arts
Here is another high-paying job for those with slow processing speed.
Many commercial kitchens are well-pleased with those who need routine jobs or folks with inherent creativity.
You can sign up as restaurant cooks, bakers, chefs, and head cooks.
Does your child love to cook? Does he come up with his own recipes? Does he speak fondly about being a chef?
Groom him; he might eventually be the world's richest chef with slow processing speed.
10. Illustration, Design, or Photography
Those with intellectual disabilities are quite artistic by nature. This unique trait can be transformed into a lovely career in the visual arts.
So, if you are passionate about photography, go into it full-time; make a decent income from your unique way of seeing the world.
Your options include photography, graphic artists, interior design, fashion designers, multimedia artists, painters, illustrators, animators, and interior designers.
You have a lot to explore!
11. Broadcasting Technology
Broadcasting technicians are individuals who have shown pleasure in working behind the scenes at radio stations or television studios.
For adults with learning disabilities, this career involves broadcast technicians, sound engineering, or camera operators.
12. Truck Driving
You might not be able to drive all types of trucks as a person with slow learning disabilities, but there are some you can drive excellently.
Have you always loved to be behind the wheel on an open road? This is a career for you.
You can learn to drive light trucks, tractor-trailers, and delivery service vans.
13. Veterinary Assistant
Does working with animals extract the best in you? Does your child with slow learning speed love to be around pets?
This career might be the best pick.
It is a type of job that requires folks with slow processing speed.
Veterinary assistants meticulously inspect pets so that they can give them the best care.
Just imagine netting $29,690 annually from being around pets!
14. Heavy Equipment Operation
Far from trucks, those who have slow processing speeds can also be behind heavy equipment operation wheels.
Some adults have had a large success in learning how to operate equipment like backhoes and bulldozers.
15. Computer Programming
Does this appear like a mistake? Not at all!
There are adults with Asperger syndrome who will flourish in a job that requires intelligent problem-solving skills or focused learning.
These individuals are fine and wouldn't worry about having to be around too many people.
If that's the lifestyle you love, you'll be good at video game programming and mobile software development.
Yes, this profession is one of the high-paying jobs for slow people. CNN Money even acknowledges that programming is one of America's best jobs.
No doubt, there are lots of satisfying jobs for those who are slow learners. But how can they search for their perfect job?
Below are eight tips for hitting success in your search for a job as an adult with slow processing speed.
16. Massage Therapist
17. Interior Designer
18. Personal Organizer
19. Personal Coach
20. Dietitian
21. Plant Nursery Attendant
22. Freelance Photographer
23. Upholsterer
24. Microbiologist
25. Historian
26. Farming
27. Zoologist
28. Ghost Writer
29. Librarian
30. Accountant
How to Search for Jobs if You Have Slow Processing Speed
1. Be Clear About Your Goals
You don't have to fall into the trap of taking any jobs that come your way. You have to seek specific opportunities.
Interestingly, employers are interested in those with genuine enthusiasm about a certain job.
So, know the career you want to dive into and be sure of your strength.
When you have a well-defined goal, potential employers are convinced about your contributions to the firm.
They know you will add value to their firm.
2. Seek Help
It might not be the best idea to search for a job on your own.
By reaching out to others, you can avert some common mistakes and attain success quickly.
Adults with slow processing speed can start by reaching out to non-profit organizations, government-owned agencies, family members, and friends.
They will be willing to help you.
3. Go to the Right Location
It is smart to get the support of local agencies.
They are always willing to show you where you have opportunities. Therefore, these are locations to look out for.
Most employers reach out to these agencies, expressing their need for thorough, meticulous, and diligent workers.
4. Be Clear about Your Ambitions
You might be a little timid to inform a friend, family, or stranger about your employment due to your condition.
But, meet trusted friends, explain your challenge, and be clear about the type of job you want.
They'll encourage or perhaps inform you about how you can develop your own skill.
Their advice can even retain in you a higher level of optimism.
5. Volunteer
There are lots of things you can learn via volunteering opportunities. As you volunteer, you can even market your skills.
Volunteering also lets you expand your network and meet professionals that can be of valuable reference to you.
It also helps you avoid social isolation as your slow processing speed could trigger staying isolated.
6. Think well before you Reveal Your Condition
To avoid being stereotyped or prejudged, it would be nice to refrain from mentioning your limitations on your cover letter or resume.
Nevertheless, there are some cases where it does pay to reveal your identity.
For instance, there are instances where some agencies want a role for those with slow processing speed.
These companies want to add diversity to their workforce.
So, look out for job descriptions like that before revealing your identity.
It might be an incredible move to tell close friends who you trust about your limitation instead of a stranger.
7. Ace your Interview
You can use your interview to showcase your skill and strengths.
In some cases, your condition might actually become the topic of discussion.
When this happens, help them understand the benefit that comes with your processing speed.
For example, you might make them understand that having slow processing speed has helped you become more detailed, meticulous, and careful.
Interestingly, these qualities are core values organizations need to thrive!
8. Keep Grinding
You see, talented and qualified people have their roadblocks.
If you've tried all you could, but it seems not to yield anything substantial, you had better not give up. Keep trying!
What you need best are your confidence and self-esteem, and these are the best assets to keep you going.
With time, your effort will pay off.
When it comes to career opportunities for those with slow processing speed, there are a few things parents and guidance need to bear in mind.
Below are the noteworthy facts parents must consider when searching for their kids' best careers.
How Parents can get the Best Job for Kids with Slow Processing Speed
To get the best job for their kids with slow processing speed, they need to understand that no two kids have the same processing speed degree.
Some kids with slow processing speed are fast on the football pitch but have difficulty picking up verbal responses.
Others aren't fast with football but are excellent writers. Hence, it's best to examine what your child likes.
It has even been observed that some kids with slow processing speed are successful in nearly every career opened to them.
What some kids need is an understanding of what happens in the working environment of their potential career.
For instance, a child with slow processing speed will be better off being a radiologist than an emergency room doctor.
Moreover, your child will be opened to new opportunities in the future that are different from what is currently obtainable.
Pay attention to the career that interests your kids. As they age, they will likely change their careers many times, so be vigilant.
If you noticed that your child is experiencing any challenge, talk about it.
If your child is willing to be a doctor, speak up with her on a different approach to that. Tell him that he can still be a doctor but in another department.
Pay attention to his strengths and interests too. If he is a deep thinker that values thoroughness, commend him.
Be a close pal. List their strengths, talents, and interests. Then, use the career listed previously to evaluate their career opportunity.
Your kids can be a musician, music therapists, or even take pre-recorded classes on YouTube.
There are lots of social media roles that they could take up. Other areas of interest could also include cake decorating, inventor arts, crafts, tailors, jewelry making, beautician, design, sports career, and dancing.
Just make sure they are very determined and resolute! A caution, though, is never to be quick with that decision.
It's reasonable to conclude that kids with slow learning take a longer time to reach the destination of what they really want.
It is fine! The best decisions come from those who took their time to process information well in advance.
Offer your kids the opportunity to think things through. An incredible way to explore their interests is to sign up for internships and summer jobs.
That way, they can explore varying fields.
Speaking with folks in that field can really be helpful. With that conversation, they can gain more insight.
While it is not advisable to pick a career for your child, ensure that you allow them time to explore jobs they like.
Your child isn't going to be the first with learning disabilities, and neither will he be the last.
If you are an adult with slow learning speed, what motivation do you need to keep up with your struggle?
Thankfully, some individuals are successful in their careers despite battling one or two forms of learning disabilities.
Here are ten of these celebrities with slow processing speed.
Related: Why is Routine Important for Child: 12 Reasons to Learn
10 Celebrities with Slow Processing Speed
At age 6, she was diagnosed with dyslexia. This made it extremely tough for her to read.
The mother was quite observant that she noticed that Keira was good at acting!
That dream is what she's held on to from childhood till she rose to be one of the favorite actors on TV.
Orlando Bloom is probably not a stranger to you. Do you remember his role as Will Turner in the famous Pirates of the Caribbean?
He was also one of the kids with learning disabilities when growing up. At age 7, he was diagnosed with dyslexia.
His mother fought to get him to read, yet bloom pursued his creative outlet. In drama school, he learned to master reading.
He acknowledged that the gift of dyslexia made him learn everything forward and backward, inside and out.
This made him prepare fully for the world he was going in. He had to learn everything to avoid stage fright or lines falling out of his mind.
Severely criticized by teachers for his inability to be calm, he resorted to drugs to stay calm.
After realizing its damage, he quit using drugs and focused on swimming.
That choice paid off as he completed his Olympic career as the most decorated Olympian of all time, closing up with 22 medals (with 18 being gold)
Famous for his prestigious role in Harry Potter, Daniel Radcliffe, in his entire life, has lived with a moderate case of dyspraxia.
At age 25, when he performed his role, he battled trouble, but that didn't stop him from being a model or a legend in the industry.
The producer of Whoopi Goldberg and writer was sometimes called dumb as a result of her dyslexia.
She was convinced she wasn't stupid neither was she dumb.
Look at where she is now; she's taking up leading roles in many famous movies.
She's one of the few folks who have won a Grammy, Emmy, Oscar, and a Tony award.
No doubt she has silenced her critics.
Diagnosed with dyslexia at age 60, Spielberg wrestled with this condition throughout his entire life.
He could only read two years after all his classmates learned how to read. This led to so much bullying, and that made him dread going to school.
Eventually, he's famous for his advice to folks with learning disabilities. And it paid off when he appeared in Jurassic Park, Saving Private Ryan, and many other roles.
Popularly recognized as a songwriter and actor,
Timberlake once revealed that he's wrestling with both Obsessive-compulsive disorders and attention deficit disorder.
Despite battling these thoughts, he's had a successful career in the entertainment niche, winning Grammy awards and Emmy awards.
Christopher had problems focusing and speaking gently when he was little.
This condition went undiagnosed till he clocked 39 years of age.
He had sought treatment for his condition and has worked as a spokesperson for the NCL (National Consumer League's) AD/HD campaign.
Jamie Oliver has dyslexia and quickly gets bored. Hence he had difficulty reading.
Nevertheless, Jamie has authored more than twenty cookbooks and was recently nominated as the world's richest chef, with a net worth of more than $230 million.
He was out of control and spent most of his time in detention or school.
He was formally diagnosed with ADHD as an undergraduate, and with his prescriptions, he got an upturn and was acing his results after using his medications.
Final Thoughts
The bottom line is that slow learners excel well with simple repetitive tasks that do not require any rigorous learning
These tasks are the results of talents or interests.
There are other respective tasks different from the one highlighted above.
These include data entry, clerical jobs, and some construction jobs.
Finally, one important thing to note is never to be dishonest at your place of work.
Ask questions when you are not clear about a job. Stay committed, humble, and always learn.