There are practical steps to take to alleviate difficulties as you stay at home.
This article will focus primarily on what you can do concerning:
Feeding, self-development, and activities.
All these will ultimately lead to managing your resources.
Let's examine these fourteen tips that center on how to cut expenses during Covid-19.
Here are the 14 Tips on How to Cut Expenses During Covid-19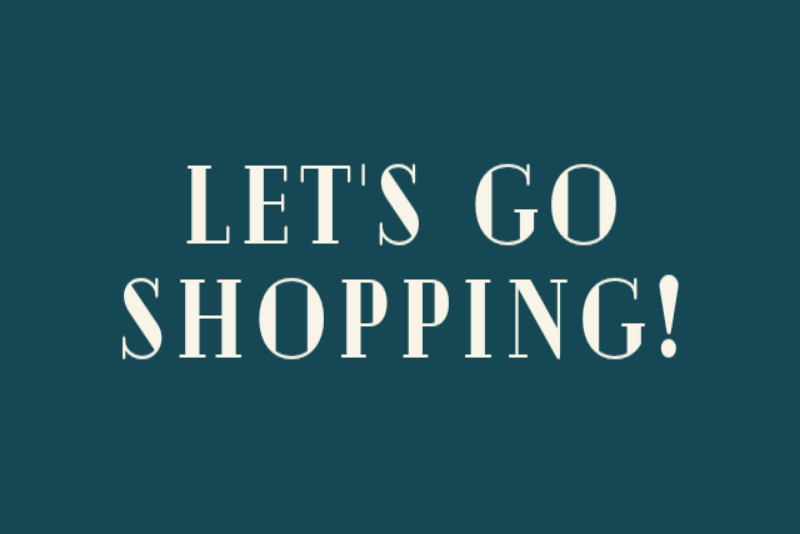 1. Shop Now Using a Shopping List
I'm not supporting panic-buying.
However, the number of those hit by Covid-19 has continued to rise.
The chances are that forceful "stay at home" will be implemented in your country.
So, what will happen if you've not gotten enough food in your store?
You know it!
To begin, having a shopping list can help you organize your purchase and prevent wastage.
Thrilled?
That's why it's one of the excellent tips on how to cut expenses during covid-19.
Moreover, it helps you identify precisely what you need to buy.
And prevents you from buying unnecessary food items.
What can help you identify what to buy and write a meaningful shopping list?
Suggestions:
Consider what food items you have in store before deciding what to buy
Include in your list only things you do not have and would need for a month or two.
If you aren't staying alone, seek the opinions of other family members and agree on the list
Restrain from shopping nonessentials.
Shop for hygiene stuff, first aid kits, and added medications
2. Cut Down on Luxuries
Luxuries, in this context, mean nonessentials.
Shopping for nonessentials such as cupcakes, biscuits, and cookies consume more money.
Coupled with that, they are not all that beneficial for healthy living.
Many who desire tips on how to cut expenses during covid-19 have found this to be great advice.
Instead of buying more of these, purchase them reasonably.
What You Can do:
Trim down nonessentials like cakes, snack bars, fizzy drinks from your regular shopping basket.
Go for healthy alternatives like fruit juice, plain yogurt, or fruit
Buy any luxury item only if you need them
Resist the temptation to opt for snacks each time you are hungry.
Substitute luxuries with healthier options such as water or fruit juice.
Reducing your intake of such nonessentials can help you reduce weight.
3. Shop Online
Online shopping has come to stay.
In fact, with cheap online shopping, you can get some items and ingredients at a very affordable rate online.
Shopping Online helps you know the amount you are spending and stay within your budget.
Tips:
Search Online for price comparison to help choose the cheapest supplier
If you notice that you will soon run out of foodstuff, order for that item.
Also Read Why Online Shopping is Better: 13 Compelling Reasons
4. Eat Smaller Portion
It's mandatory to cut down the amount of food you eat.
What will this lead to?
You will feed well and right!
Also, you will be able to save some meals for another day and benefit your waistline too.
And the chances of exhausting your meal within a few weeks will be meager.
What to do:
Use Smaller Plates and frown at second rounds.
Drink more water.
Measure out staples when you cook to maintain portion size and limit waste.
5. Vegetables
Compared to meat or fish, vegetables are cheaper.
You have probably noticed that meat and fish take a large share of the fund allocated for shopping.
Introducing more vegetables into your meal plan will cut down on your expenses on meat and fish.
Tips:
Try vegetarian meals
Add vegetables to your meat dishes.
Alternate vegetables with fish and meat once a day
Inform your kids of the motive behind the change
6. Surf the Internet Sensibly
You will want to keep updated.
That's a good thing.
To sustain your desire to live well for less, you must be moderate.
Don't stay glued to the internet or social networking website throughout the day.
The truth is you will always have new information each time you surf the internet.
So, limit your appearance.
And be reminded, the less you surf, the more data you conserve.
Also, less check translates to less panic.
Ideas:
Have a schedule for each day that highlights your task
Only surf the internet when you are done accomplishing your task or when you are relaxing
Advice your family to follow the same pattern.
7. Avoid Wastage
Statistics show that, on average, most families waste 30 to 40 percent of their food supply.
You should avoid food wastage as much as possible, especially now.
Returning from the market with enough food items might make you and your family members worry less about managing what you have.
Don't do it.
But what habits can encourage such minimalist living when it comes to the things you've bought?
Tips:
Call in everyone and ration how you'll eat
Agree on the right measurement
Plan meals for each day together.
Use takeaways and food storage bags to keep fresh foods in a freezer.
Cook only what you are sure you will eat.
Eat leftovers as soon as possible.
Go for light meals at the noon
Eat more beans.
8. Work on Yourself
Ask yourself, what quality have I been willing to cultivate?
If there is, take advantage of this period and work on it.
You can also learn a skill online.
You need to see yourself after this phase and say, "I'm now a better person!"
How do you accomplish working on yourself?
How to do it:
Write down a plan for the habit or skill
Have a to-do-list that monitors your progress
Be realistic with what you can accomplish
Also Read 15 Excellent Personal Development Goals for Growth
9. Buy Frozen
Another tip on how to cut expenses during covid-19 is to buy more frozen fruits and vegetables.
These are advantageous because you buy them ready-made for use and they are healthy.
What's more?
Most times, they are less expensive than fresh varieties.
The following tips can help you make the best out of this option.
What to do:
To store for later use, place frozen foods in an airtight container before putting in a freezer.
Avoid buying frozen fruits and vegetables with added sugar, salt, or fat.
If you are concerned about the nutritious value of frozen vegetables, you need not worry.
Most frozen vegetables are plucked when they are fresh.
And the nutrients are sealed in once they are frozen.
10. Try Cheaper Brands
It must be cheap but not inferior!
When heading to make a purchase, try new brands.
A more inexpensive brand will help you save some money.
This is better than going for an overly priced brand that offers the same quality.
Research has shown that many firms only sell "names;"
And their product's quality can be found in new brands.
Take advantage of this.
Make inquiries about a new brand, either online or offline.
11. Look for Cheap Recipes
Why is being on the lookout for cheap ingredients part of the tips on how to cut expenses during covid-19?
There are plenty of reasons.
That a recipe is cheap doesn't mean that it has to be less tasty.
What can be done:
Check online for websites that offer recipes for leftover ingredients and cheap eats
Visit Change4life's healthy recipe to obtain some simple meal ideas and inspiration
12. Think about Your Kids
Do you have kids?
Pay attention here.
In most countries, schools have been closed.
This might make you or your children get bored as the days get prolonged.
During quarantine, an individual will lack anything physical.
But with games and craft, the power of creativity can keep people entertained.
These are the types of games you can invest in:
Board Games
Riding scooters
Crafts
Card games
Making blanket forts
When to Play games with your kids
After attending to daily chores
In the noon or evening when everyone is free
These are examples of activities that will bring fun to your daily life as you stay indoors due to Covid-19.
If you don't have kids, just get involved in something to occupy yourself with.
These are options for you:
Read books
Have supplies for hobbies
Play Games
13. Do House Chores and Clean Your House
This is another tip for your family on how to cut expenses during covid-19.
Of course, staying indoor will add to your weight.
But don't go obese.
The more house chores you do, the more neat and clean your surroundings will be.
The more clean and tidy your surroundings are, the lesser your risk of contracting any virus.
These are options for you:
Note areas you've long kept clean in your house and schedule to clean them one after the other
Include your kids in the routine
Be realistic with your schedules
Always wash your hands with soap and water after each task.
14. Indoors Exercises
Find a spot in your house where you can designate as a gym center.
This could be done each weekend or during the week.
It can help your immune system.
Additionally, it can help you cut down on expenses and wage war against bacteria and viruses.
These are ideal for you:
Push-ups
Sit-ups
Weight lifting
Final Thoughts
Do you find these tips on how to cut expenses during covid-19 striking?
Then, you should start applying these.
And as you've seen, it's not only possible to eat well with a limited budget; it is easy!
Also, for the points that didn't talk about food specifically, pick a schedule to rotate each point.
Undoubtedly, they will enhance a healthy lifestyle and help you build a robust immune system.
We all anticipate the day Covid-19 will be a thing of the past.
Until then, eat well, stay healthy, and never get bored indoors.