Beyond its operation as an e-commerce website, Lettads has proven to be a striking, first-class online marketplace for selling in Nigeria.
No, I'm not a soothsayer! I have an account on the website.
I'm a testament to its remarkable services.
If you are new to this platform, it's not out of place to ask: "What makes Lettads outstanding?"
You'd want this question to be met with reality and not some wishy-washy fanciful tale.
Well, that's the motive of this article!
We will be digging into a detailed review of Lettads!
Want a sneak preview?
Examine these subheadings that will be discussed:
Why You Should Use Lettads for Selling and Buying
Four simple steps Involved in the Purchase of Goods and Services on Lettads
How to Sell Goods and Services on Lettads
The four categories of ad placement on Lettads
How to be Safe When Buying Goods on Lettads
Let's kick start with the first one!
Why You Should Use Lettads for Selling and Buying
There are indeed hundreds of e-commerce websites in Nigeria.
But a question worth asking is this: Do they all meet users' needs?
The answer is an emphatic NO!
Take, for instance, some of the eCommerce websites have a consumer rating of 3 stars.
What does that mean?
It means that most customers using the site do not find great satisfaction with their purchases.
But why did I reference this?
Due to its goal of offering value, Lettads has painstakingly examined why users are dissatisfied and have leveraged on that.
With what result?
A service focused on premium satisfaction.
Consider some of these benefits of using Lettads in the following points: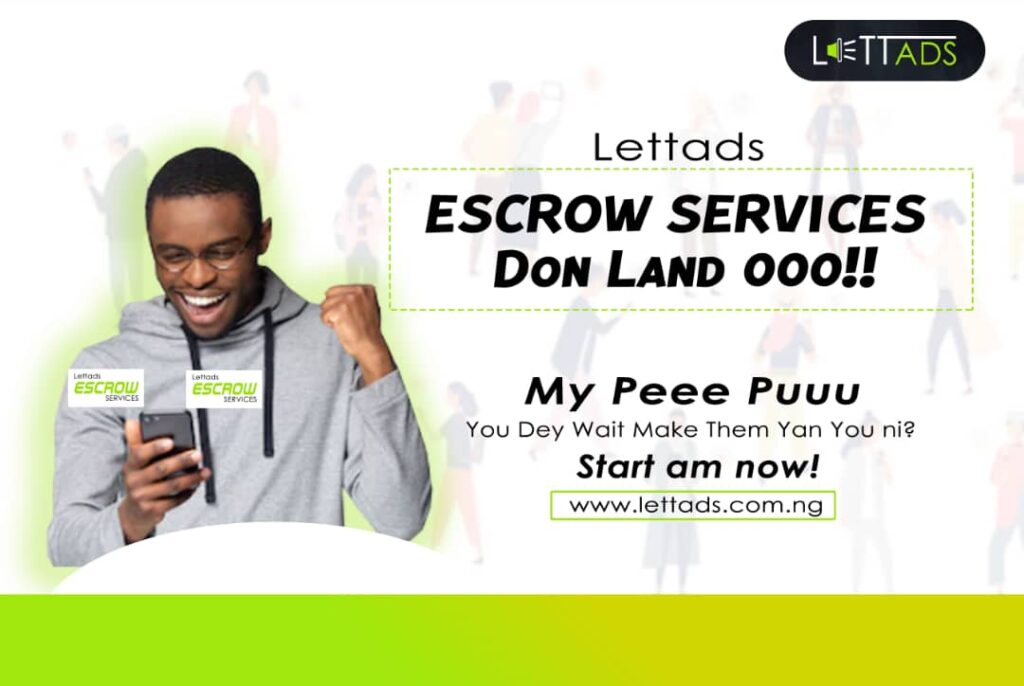 1. Safety
I would be worried if this didn't top your concern.
This local online marketplace considers this too.
With Lettads escrow service – a feature absent in many online e-commerce sites in Nigeria – customers' trust is built.
Even at that, the team's invaluable tips can help both buyers and sellers treat themselves with optimum respect and value.
Interestingly, goods bought can be returned if you aren't satisfied, and you'll get a refund immediately.
Also, the return policy is next to none in Nigeria.
So, there's no question about selling and buying safely.
Did you know: Since its operation, there hasn't been any record of scams?
What a delight!
2. Ease of Use
As you would expect from a local online marketplace for selling, the Lettads interface excellently gives this first impression!
The fundamental goal is to have buyers surf seamlessly on the platform.
Search for items is more straightforward, thus saving you time, money, and stress.
If you are a buyer, the boldly listed categories, capturing all services, will get you just what you need.
For sellers, you can be confident that your potential buyers will undeniably find you.
3. Affordable Products
As one of the best online selling sites in Nigeria, Lettads offers affordable products.
Of course, they do not have control over seller's price tags.
But they frown at sellers who use their platform to extort buyers.
Hence, products featured and displayed have the best price tag in the market.
Yet, buyers are encouraged to compare prices before sealing a deal with a seller.
Specifically for students and those who want to save money, this is a fine offer.
Isn't this admiring?
4. Affordable Professional Designs
Lettads is one of the graphic design experts you'll fund on the web.
Coupled with being an eCommerce website, you can take advantage of their professional designs at subsidized rates.
You'll no doubt need these designs for your item listing or in your business.
Click to view all our designs
5. Free Ads
Possibly one of the most anticipated points for you.
Either cheap or expensive, all products advertised on Lettads will be displayed at no cost.
Why pay for ads when you can do it free on Lettads?
While it is true that advertisement is free, you can pay a token to keep your ads in strategic places on the website (more details below)
So, take advantage of this local online marketplace.
6. Diverse Categories
With more than 20 categories of products and services, you can explore a pool of unlimited products.
From agriculture to engineering, fashion, computer, and many more.
Yes, this is the ideal place to showcase and buy your ideal product.
Check the list of categories and subcategories on Lettads here.
What's next?
Like every other business, Lettads isn't left without an awful side.
I'll tell you what it is.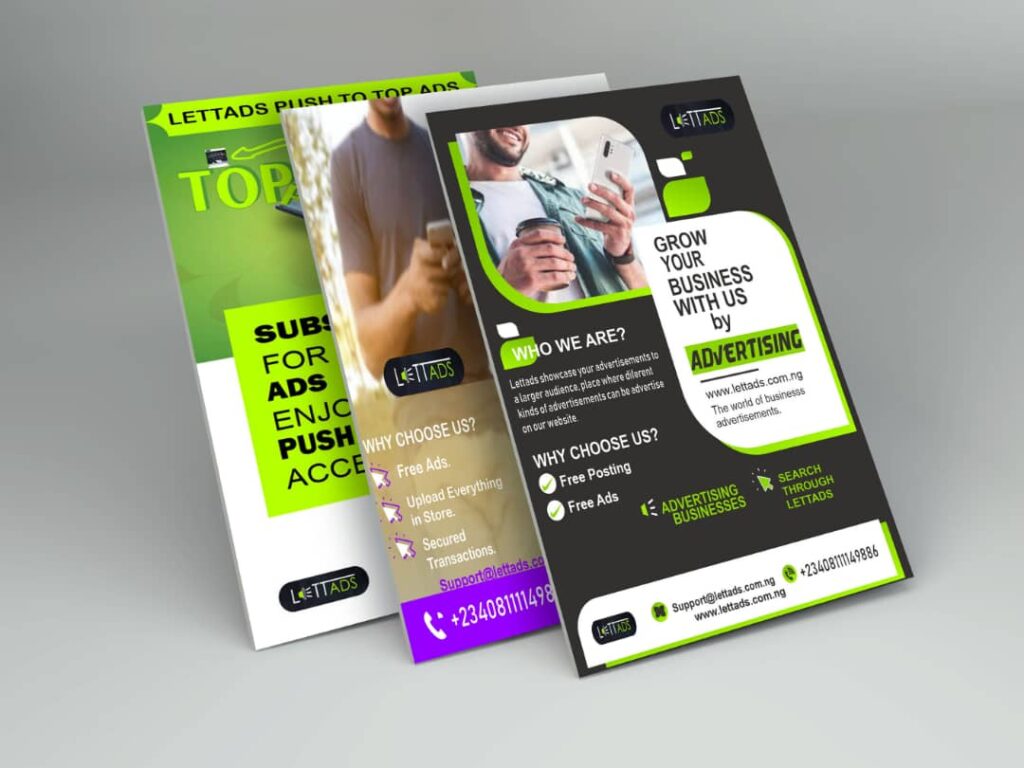 Lettads Limitation
Actually, I find it challenging to find a limitation on this site.
But achieving their goal is still, for now, their limitation.
Are you wondering what their goal is?
The goal is for everyone to use lettads in their day-to-day activities to find, contact, and locate businesses, places, and products they need closest to them without stress.
Thus, easing the cost or need for delivery services.
You see, this goal is vast and hasn't been accomplished yet.
That is why you need to register and start promoting your business now on Lettads, as customers will find and appreciate your content quickly.
Now, let's see how you can buy goods on Lettads.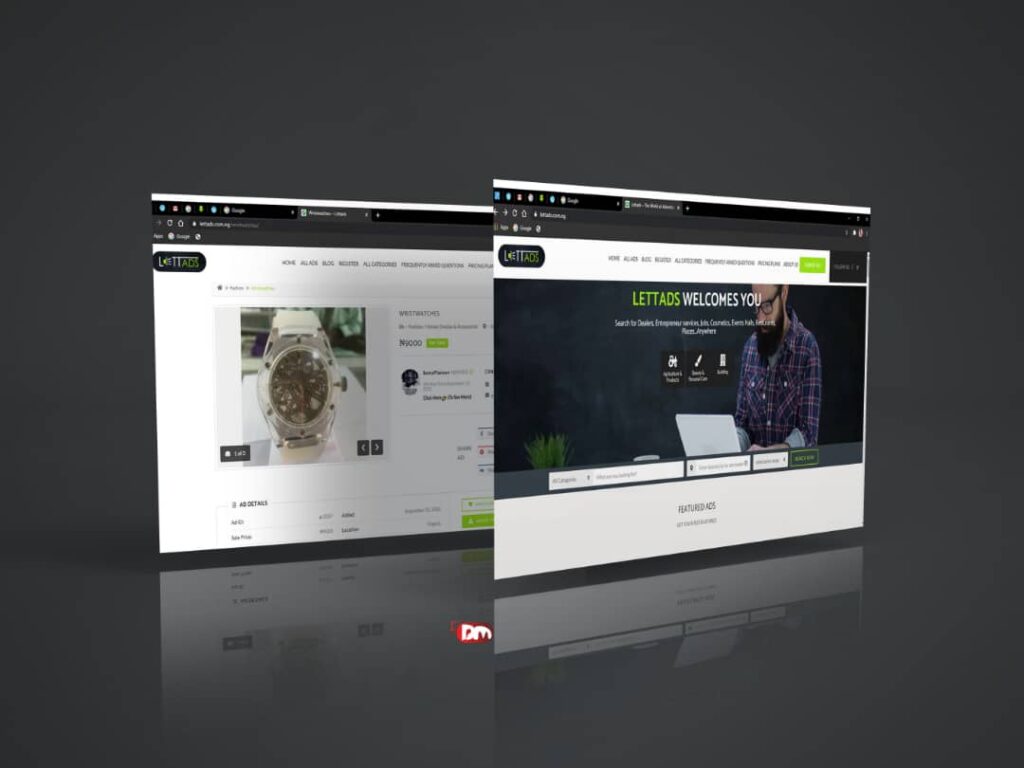 These are four simple steps involved in the purchase of goods and services on lettads:
1. Search for the Item
By using the search bar, you can type the product you want.
The algorithm is built to autocorrect and understand searchers' intent.
Thus, do not worry about the spelling, yet do not neglect it.
Why can you be sure to get what you want?
There are more than a million ads!
Just search for the product you need and enter your city name
2. Contact the Seller
After seeing your product and clicking on it, you'd need to use the Bidding system to interact with the seller.
Since their phone number is displayed on the page, place a call right away.
While discussing, do not exclude any detail.
Discussion mustn't and shouldn't exclude product or service details and price.
3. Place Your Order or Request for the service
If you are satisfied with the details received, you should place your order.
Then, payment will be made to Lettads for the product.
The escrow service secures your transaction until you are delighted with the product received.
Yes, there is no place for scams or illegitimate deals.
4. Drop a Review for the Seller
Now, this is the best part!
If a particular seller treats you horribly, you have the liberty to drop your thoughts via comments or mail us directly.
In fact, there is a section where you can report the author on the website.
Lettads do not condone indecent behavior from sellers.
We encourage buyers to deal with customers in the most decent and friendly manner.
If you find the seller to be fraudulent or illegal, don't hesitate to use that comment section.
This will be displayed beneath the seller's ads, serving as a guide for future buyers.
Note: You need to get registered as a customer or seller to carry out transactions.
5. Direct Deals with Buyers
Yes! You can take deals off the platform.
This means you can make a direct deal or contact with the sealer and incur any loss that comes with it.
So, the choice to take advantage of the escrow service or not is at your liberty.
What if you plan to sell on Lettads? Below is a detailed step for that.

How to Advertise Goods and Services on Lettads
In comparison with the buyer's guide, this seller's guide has four distinct steps too.
This is how to sell goods and services on Lettads:
1. Register
This process is simple and can be completed within minutes.
To register, you need your username and email.
While registering, ensure you input the correct details because you will automatically get a message for verification.
Besides, that's the medium where your clients will reach you through.
After registering, please do not leave your profile blank.
Set up your account and fill in the necessary details required of you.
This is important so that your clients can get to know who you are and obtain your verification code.
2. Showcase Your Item
This involves taking a photo of your products or services.
By using your smartphone or any digital device, upload an image of not more than 5 MB.
Be sure that your items are displayed clearly, and buyers can see them.
It would be best if you snap all sides of the product.
Also your pictures should be on landscape mode to make it bigger for viewers
3. Click on Post a New Advert
Select an ideal category for your service.
This involves clicking on both category and subcategory.
Then, upload your photos picking them from the device.
Use a well-detailed and clear title.
Add a very captivating and accurate description of the device.
And finally, drop a fair price and send the ads for review from the Lettads team.
4. Attend to Calls and Messages from Clients
If the Lettads team approves your advert, it will be live on the website in a few minutes.
You will also receive a notification as soon as your advert goes live.
Also, if it's rejected, a notification will be sent.
Coupled with the notification on acceptance or rejection, your buyers will call or leave you with a message, so never leave your notification unattended.
Do you recall that I spoke about the four concepts of advertising on Lettads?
We're right there; the following tips discuss that.
Well, you should be aware of what offers you can get on this remarkable online local marketplace for selling.
Thus, the following subheading discuses the categories of ads placement on Lettads.
The four categories of ad placement on Lettads are:
1. Free Advertisement
Everyone can advertise on Lettads without a penny.
Just undergo the due process; you'll have your ads posted on the site for free.
2. Featured Ads
To have your ads in this category, you will have to pay.
The fee to pay is relatively insignificant; It's something you can afford.
Featured ads are displayed on the website's sliders.
This is seen immediately when a user gets to lettads.com.ng
3. Pushed Ads
Of course, for pushed ads, payment will be made.
However, the fee is still a token.
What Pushed Ads do is to keep your ads on the top again and again for as many times as you desire it to be at the top.
This offer higher visibility by potential clients visiting the site
4. Special Section
As expected, it comes with a standard rate.
For your ads to be in special sections, you will have to contact the company's admin.
The payment plan for the special section isn't fixed.
Thus, you can have a bargain with the Lettads' team.
There you go!
This is How to be Safe When Buying Goods on Lettads:
From the foremost, you'd have noticed that one of the fundamental and prominent focuses of Lettads is:
Secured Transactions and Customer's Satisfaction!
That's what should be expected from a first-class local online marketplace for selling.
Never neglect these steps when using Lettads as a buyer:
Never pay in advance (Not even for delivery)
Only meet at a safe public location (Use a famous landmark)
Thoroughly check the details on the item before you make your purchase.
Make payment after inspecting the item and ensuring that it meets your needs.
Final Thoughts
The e-commerce space is changing; attention is focused on safety and security!
This is the primary concern of Lettads.
What should stop you from utilizing Lettads, the best online marketplace for selling in Nigeria?
Nothing!
Let me remind you why you should use the platform:
Safety
Ease of use
Affordable products
Free ads
Diverse categories
Do well to read the terms and conditions of the escrow services.
Conclusively, take advantage of this platform to improve your ROI (Return on Investment)