I remember vividly when my dad wanted to add another car to his collection;
He's so bent on getting a family car.
He made so many inquiries─online and offline.
And finally, he got what he needed.
It's more than two years now, and the car is still clean, elegant, and looks like he got it six months ago.
Factors to be highlighted in this article focus on SUVs.
They will help you identify the best family car value for money!
Those are what earn you a sweet spot as a family car owner. So, let's check these best family car value for money.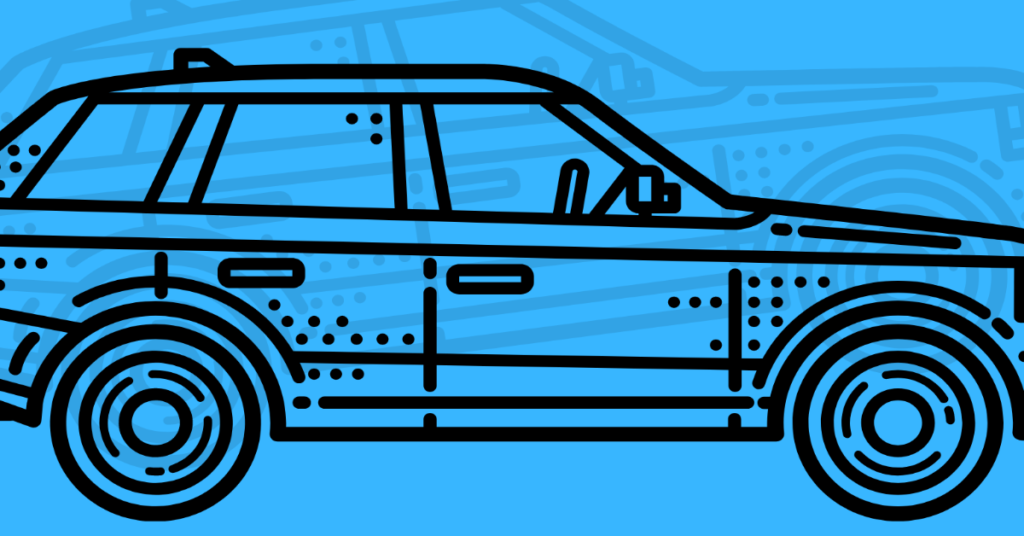 8 Astounding Key factors to Check for in the Best Family Car Value for Money
1. Safety
Safety is one of the factors of the best family car that can give you value for money.
Yes, that's one of the factors to help recognize which family car is the best.
You must be aware of two essential factors to ensure that the a family car's safety is guaranteed.
Pay Serious Attention to These:
2. Convenience and Comfort
Want to be happy as you drive to a vacation spot, a meeting, or any special event you were invited to as a family?
There's nothing better than a quiet, smooth ride and comfortable seats.
There are small improvements that can go a long way to make a substantial difference in the overall experience as a family.
Let's check some of the features that can create comfort and convenience.
Features That Ensure Comfort and Convenience:
Opening doors with a wave of the foot when hands are filled.
Folding and sliding forward of second-row seats with a button gives smooth access to the third row.
Backward, forward, and side to side sliding of the second-row seats.
You might not have to get all these features in just one car, but be sure to get at least one.
3. Value
The value of a family car means a lot.
That's one of the factors for identifying which family car is the best.
Even though you might worry about pricing, the most important factor is value.
If you need to spend more on the best family car, you would be saving yourself more bucks.
It's going to be in two folds:
Now and in the future.
So here are the things that are worth knowing regarding the best family car value for money.
Tips to Check For Value:
Five-Year Cost to own
Forecasted Resale Value
Fuel Maintenance and Cost
Insurance
Also Read on How to Shop Safely During Coronavirus: 6 Safety Tips
4. Reputation
Generally, companies and firms are often weighed on the status they hold.
It would take time for a company to earn a good reputation.
You must think of car models that have been around for quite a while and inquire if they've earned a strong reputation.
Tips:
Reliability
Durability
Read model reviews on forums and some reputable vehicle blogs.
I can't outrightly flag out a few-year-old brand.
But if you are just buying your first family car, it might be great to pay attention to brands that have earned reputations.
However, if you still want to give a shot to newer brands, read reviews online and inquire from someone who uses the same brand.
5. Technology
Technology is one of the features of the best family car value for money.
As each year passes by, technology is improving, and brands know that shoppers care about this.
Why? It's fun!
I'm definitely in for the technology add-on.
Sure, both USB ports and Bluetooth connectivity have become standard fare, though, but there's more to look out for.
I've got you loads of technological improvements that you must watch for.
Features to Lookout For:
Rearview Cameras, Push-button start, and Keyless entry
Efficient and easy-to-use infotainment system. Examples include Apple CarPlay and Android Auto Capability.
Blind-spot monitoring
Adaptive Cruise Control
Lane-Keep assist
Backup sensors and Rear cross-traffic alerts
All these ensure both comforts in town and highway.
Some help with parking navigation and excellent entertainment as the journey proceeds.
Read on Why Online Shopping is Better: 13 Compelling Reasons
6. Child Seats
Your child's safety is undoubtedly one of the crucial things you must consider.
Most importantly, if you have toddlers or infants.
As child safety is one factor in helping you identify the best family car value for money, these things are to be considered.
Tips:
There must be sufficient distance between the rear seat and the front seat to accommodate both the child and the seat.
You must be able to fit all the seats you need.
The Latch mounting points must have smooth access
Door opening and Vehicle's seat height must make easy buckling of the child and then lifting them out obtainable.
Easy access to the third row even when two car seats are fixed in the second row.
7. Cargo Versatility
You may have known by now that both SUVs and minivans are cargo-friendliest family vehicles.
It could still amaze you that some are friendlier than others.
So what should you focus on? Let's see!
Tips:
Low load floors for stress-free unloading and loading of huge items.
Folding of second and third-row seats
Returning seats with fewer efforts.
8. Driving Ethics
Fundamentally, vehicles are designed to transport you from region A to another region B, but that isn't all.
When a car runs smoothly the way it should, you would be saved from stress.
That makes thorough checking of the driving ethics a must.
You should be able to turn and stop smoothly.
Tips:
Check Braking Response
Great Outward Visibility
Smooth Acceleration
Parking Lot Finesse
Final Thoughts
Picture yourself entering into a dealer's shop, acquiring the best family car value for money!
How do you think your family members will perceive you?
Indeed, they'll respect you! This information is an essential guide. So, use them abundantly.
Additionally, if you intend to buy a second-hand family car, you've got a way out!
Utilize some information here to help you recognize which second-hand family car is best for you.
I'm confident that if you judiciously apply these, you will earn yourself a sweet spot.
You will be happy, and ultimately your family will be happy too.